Cancun Airport Transfers | Cancun Transportation | Cancun Transfers | Cancun Limo
Today's Forecast , Cancun QRoo.

USA/CAN Toll Free: 1-888-644-7803 - Mexico Toll Free: 01-800-837-1358 - Other countries: +52 (998) 886-8295

Luxurious Style & Superior Service, Cancun Limo
We are a limousine company that provides transportation to any destinations in Cancun and Riviera Maya, or any special events. From Cancun Airport to your hotel in limousine services for weddings or any special events.
It is very easy to book your limo with us. We have the largest fleet of vehicles in cancun for you to choose that most meets your needs: Chrysler 300, Lincoln Navigator, Cadillac Escalade, Lincoln Mark LT, Lincoln Town Car Rest assured that all our vehicles are duly licensed and insured, we guarantee that our service limo in Cancun and Riviera Maya may meet and exceed your transportation needs.
In Cancun Limousines, we are proud of maintaining a fleet of luxury vehicles, we offer professional luxury transportation to hotels and major tourist destinations in Cancun and the Riviera Maya, our main objective is to make your luxury travel experience, no worries without problems, guarantee high quality of service, our drivers are always pleasant, professional and bilingual. Rest assured that the customer service and security are the top priorities of each and every one of the drivers who are waiting at the airport in Cancún and the office staff, to ensure that they are completely satisfied from the time of booking until arrival at their final destination.
We know you have other options, and our effort to be the best and keep prices low is constant, remember that we offer a safe and pleasant transportation to all destinations of Cancun and the Riviera Maya. As well the limousine transportation service from the airport in Cancun, Our friendly airport staff will take care of details, so all you have to do, is sit back and relax while we take care of all your ground transportation needs.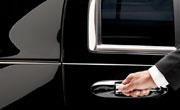 Transportation To/From Airport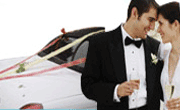 Other Services
Remember, this service is available to take you to the main hotels, and resorts of Cancun, Puerto Morelos, Playa del Carmen, Tulum and the entire territory of the Riviera Maya.
If you need a personalized transportation service, and can't find it on our website, please contact us by our Contact Form or call us at USA/CAN Toll Free: 1-888-644-7803, Toll Free Mexico: 01 -800-837-1358 and from the rest of the world: +52 (998) 886-8295 or by our online chat and one of our travel agents will assist you and will answer all your questions about our transfers services.